Zac Hester
You've safely landed on the biographical and professional introduction web site for Zachary "Zac" Hester of Olathe, KS.
I am a graduate of South Dakota School of Mines & Technology in computer engineering. I began my academic career in electrical engineering. I was repeatedly singled-out as a superior student in my technical communications courses, and enjoy writing (both technical, and non-technical). I have also been contracted as a freelance author and technical editor.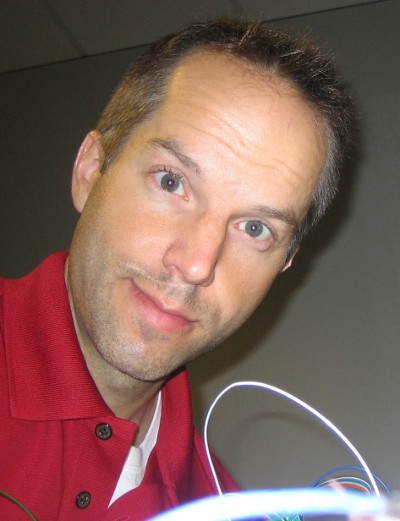 I was formerly employed as an aviation software engineer at Garmin International. I specialize in low-level interfaces to peripherals (drivers), high-speed data buses, and real-time digital signal processing.
I am an adjunct professor in the CSIT (computer science and information technology) department at Johnson County Community College.
My core interest in engineering is systematic problem-solving. While my degree focuses on electronic design engineering, I am more than competent in analog/RF design, I am an expert-level software developer in a wide array of environments, and I greatly enjoy mechanical design as a hobby. I believe my strongest ability in engineering is the design and construction of tools that help people do their job better, faster, cheaper, and with less effort.
I am a firm believer in the value of a well-rounded individual. I bring my energy and passion to all aspects of my life. Compared to most new engineers, I am well-read, and I have a far stronger interest in literature, history, sociology, etymology, philology, and theoretical science. I am a self-taught student of musical theory, and play the guitar (classical and rythm).
I am a physically active person who enjoys just about anything a person can do outdoors. I regularly compete in triathlons. I have completed two marathons and numerous other running/endurance races. I have been technical rock climbing since 1993. I have climbed several mountains over 14,000 feet in elevation. I am a PADI-certified SCUBA diver. I hike, mountain bike, backpack, disc golf, footbag, and ride my bike to work every day.
My most important role, however, is dad. I married a cute science teacher 2004. We have two crazy kids who have made me happier than I ever could have imagined.