Zac Hester
You've safely landed on the biographical and professional introduction web site for Zachary "Zac" Hester of Colorado Springs, CO.
I am a graduate of South Dakota School of Mines & Technology in computer engineering. I began my academic career in electrical engineering. I was repeatedly singled-out as a superior student in my technical communications courses, and enjoy writing (both technical, and non-technical). I have also been contracted as a freelance author and technical editor.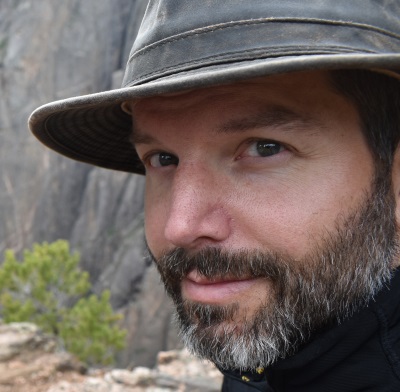 I work for Braxton Technologies as a software engineer. I support all levels of development, mentor junior engineers, and specialize in space vehicle flight dynamics.
I was formerly employed as an aviation software engineer at Garmin International. I specialize in low-level interfaces to peripherals (drivers), high-speed data buses, and real-time digital signal processing.
I have been an adjunct professor in the CSIT (computer science and information technology) department at Johnson County Community College.
My core interest in engineering is systematic problem-solving. While my degree focuses on electronic design engineering, I am more than competent in analog/RF design, I am an expert-level software developer in a wide array of environments, and I greatly enjoy mechanical design as a hobby. I believe my strongest ability in engineering is the design and construction of tools that help people do their job better, faster, cheaper, and with less effort.
Merit Badges
I realize some people place a lot of emphasis on very specific skills like the various programming languages or applications they use professionally. As an engineer, the actual tool I use is just whatever is most appropriate for the job. That said, here are a few of the tools I've used a lot.
C, since 1997
C++, since 1999
Python, since 2001
Perl, since 1999
PHP, since 2000
JavaScript, since 1999
x86 Assembly, since 2000
ARM Assembly, since 2006
Analog Devices Blackfin Assembly, since 2010
Java, since 1999
HTML, CSS, SQL, since 1999
UNIX (BSD, SunOS, Solaris), since 1999
GNU GCC, GDB, make, since 1999
vi, Vim, C Shell, Bourne Shell, since 1999
While software engineering pays the bills, I'm formally trained in digital hardware design. I can write VHDL for FPGAs, route traces on circuit boards, design power supplies, drive inductive loads, and implement ADCs and DACs in a digital signal processing system. I enjoy working with oscilloscopes, spectrum analyzers, arbitrary waveform generators, and soldering irons. Building software-defined radios and cheap solid state radars are hobbies.
For an engineer, I've also spent a lot of time learning graphical design and consider myself an advanced user of Blender 3D, Inkscape, and the GIMP.
Personal Information
I am a firm believer in the value of a well-rounded individual. I bring my energy and passion to all aspects of my life. Compared to most new engineers, I am well-read, and I have a far stronger interest in literature, history, sociology, etymology, philology, and theoretical science. I am a self-taught student of musical theory, and play the guitar.
I am a physically active person who enjoys just about anything a person can do outdoors.
I regularly compete in triathlons.
I have completed three marathons and numerous other running/endurance/obstacle races.
I have been technical rock climbing since 1993.
I have climbed several mountains over 14,000 feet in elevation.
I am a PADI-certified SCUBA diver.
I have formal TCCC/TECC (tactical combat/emergency casualty care) training.
I hike, mountain bike, backpack, disc golf, and footbag.
My most important role, however, is dad. I married a cute science teacher 2004. We have two crazy kids who have made me happier than I ever could have imagined.